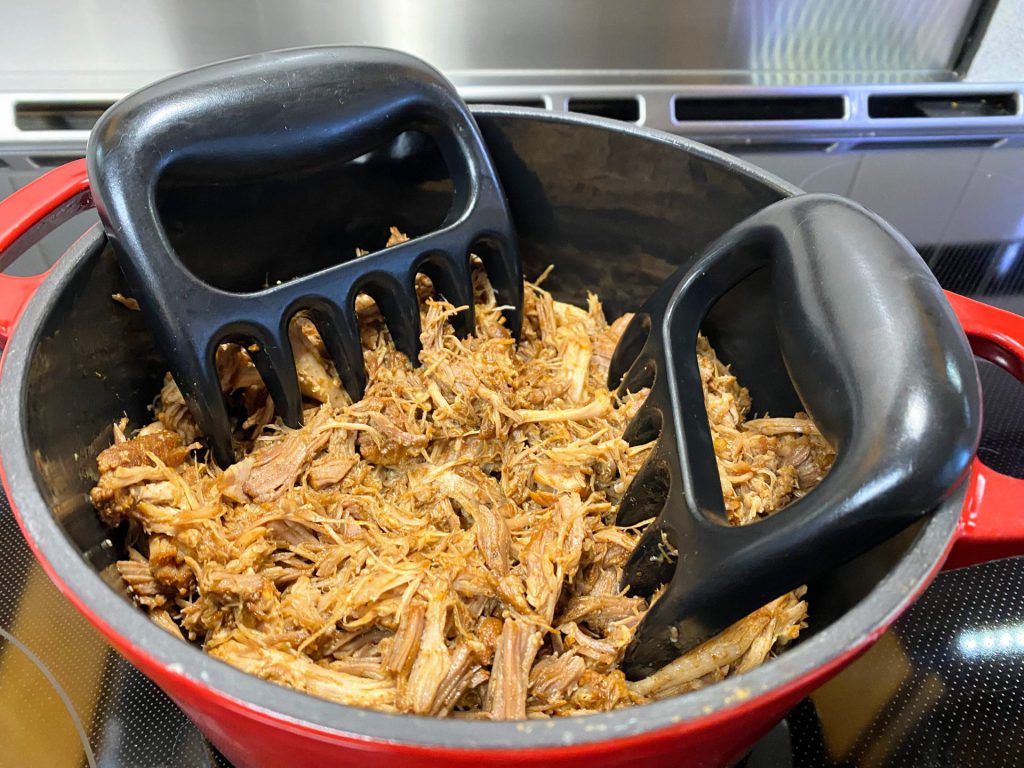 Didn't plan ahead or don't have all day to slow smoke that shoulder for pulled pork? No problem. Pressure cooker to the rescue. Now, you can have pulled pork for "taco Tuesday" (or any other day).
Time: 90 minutes
Serves: 8
Ingredients:
25g smoked paprika
20g salt
5g garlic powder
5g Mexican chili powder
3g fresh ground black pepper
2g cumin
1.5kg boneless pork shoulder – fat cap discarded – cut into roughly 5cm cubes
250ml water
Preparation:
In a suitable bowl, combine the paprika, salt, garlic powder, chili powder, pepper, and cumin.
Add the pork cubes and toss to coat evenly.
Place the water in your pressure cooker vessel. Place the seasoned pork in the water. Sprinkle remaining spice mixture over top.
Seal your pressure cooker and cook on high pressure for 65 minutes, beginning timing once full pressure is reached.
Safely release the pressure and remove the lid.
Use a slotted spoon to move the pork pieces to a bowl, discarding the liquid. Shred the pork by pulling part with two forks.
Serve immediately or toss with your favourite sauce and serve.