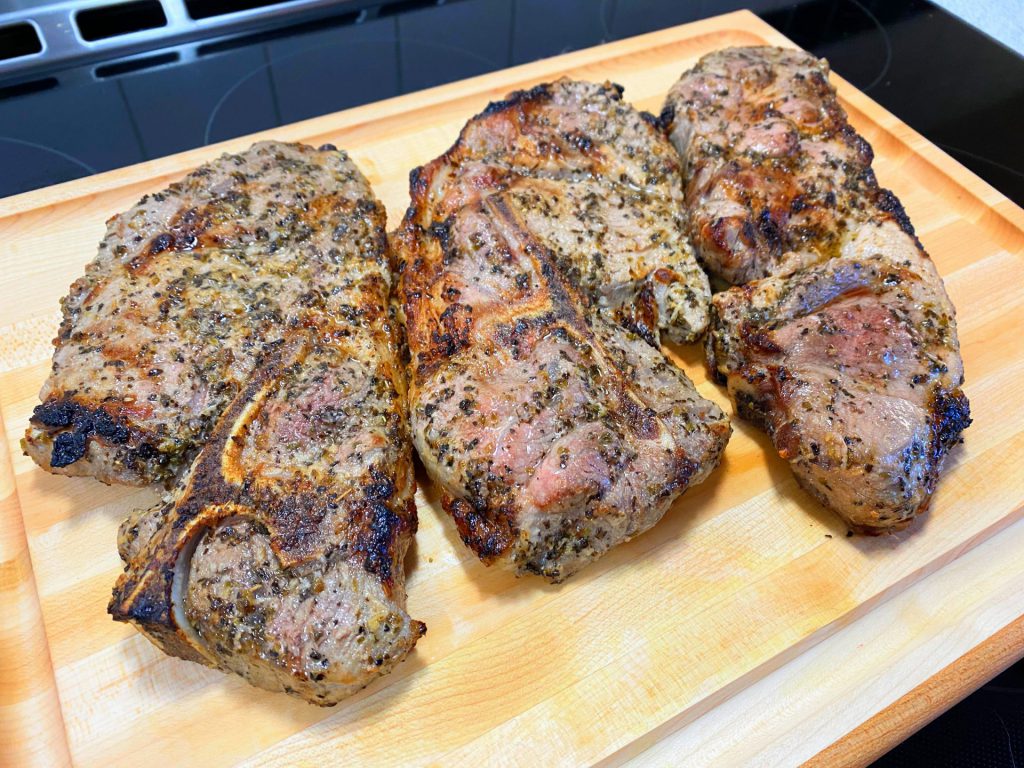 This one is just too easy to be this flavourful. Marinade the pork overnight, then fire up your favourite cooking device.
Time: 30 minutes (plus marinating time)
Serves: 4
Ingredients:
50g lemon juice
150g olive oil
8g salt
2g fresh ground black pepper
2g dried oregano
2g dried basil
4 cloves garlic – finely chopped or grated
1.2kg pork butt/shoulder steaks
Preparation:

In a suitable bowl, whisk together all ingredients except pork.
Place pork in a zipper seal bag. Pour over the marinate and move steaks to coat equally.
Remove most of the air from the bag, seal, and refrigerate overnight.
Preheat your grill, broiler, or pan.
Remove the steaks from the bag, discarding the remaining marinade.
Cook the steaks, turning occasionally until the internal temperature reaches 57C.
Remove from heat and serve.