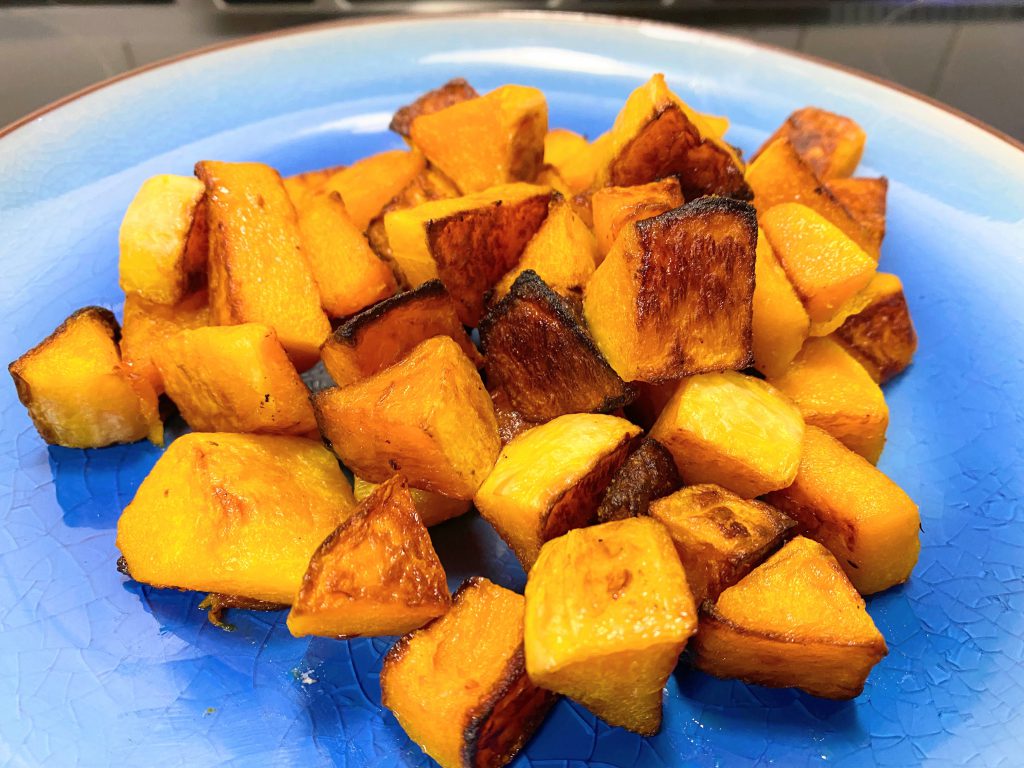 So simple and so delicious. The darker you roast it, the sweeter it gets.
Time: 60 minutes
Serves: 4
Ingredients:
1kg butternut squash – peeled and cubed
25g cold-pressed avocado oil (or other cold-pressed neutral-flavoured oil)
2g salt
2g garlic powder
Preparation:

Preheat your oven at 220C.
Place the squash cubes on a baking sheet.
In a small bowl, whisk together the oil, salt, and garlic powder.
Drizzle the oil mixture over the squash cubes and turn them to evenly coat.
Place the squash in the oven, turning occasionally for 50 minutes or until browned to your liking.
Remove from heat and serve immediately.