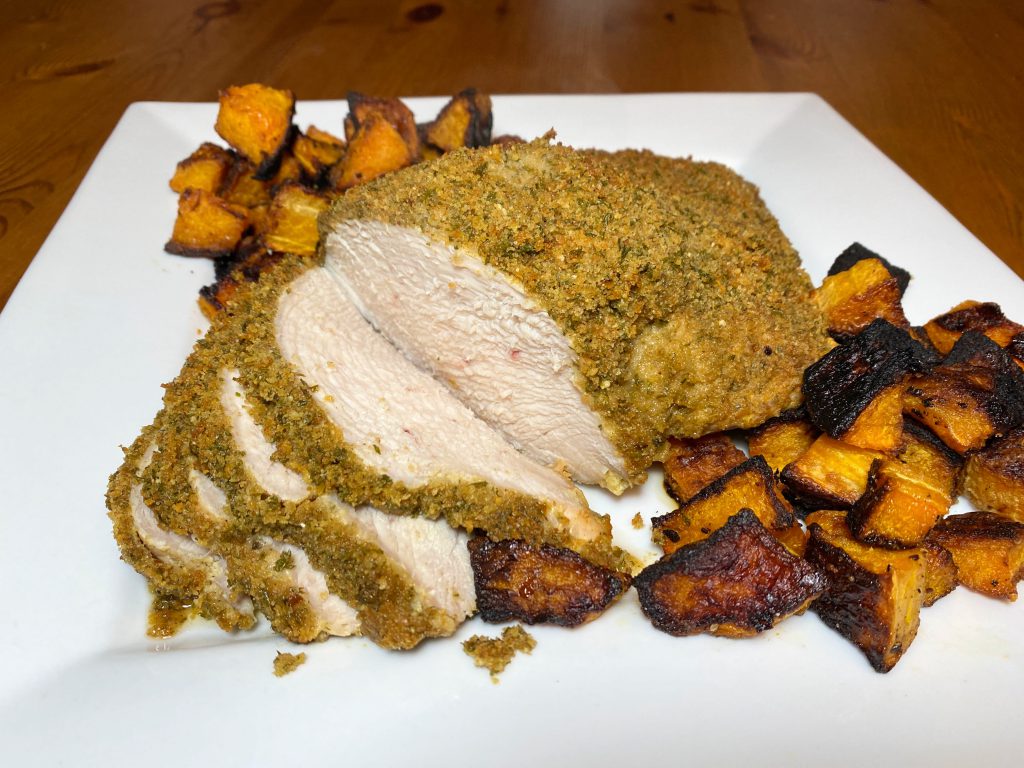 Be sure to use an instant read thermometer for this one. Perfectly cooked turkey is juicy and amazing. Overcooked turkey is like chewing on beef jerky. Beef jerky is great but that's not how you want your turkey breast.
Time: 60 minutes
Serves: 4
Ingredients:
1kg boneless skinless turkey breast
10g salt
1g fresh ground black pepper
60g plain breadcrumbs
50g melted ghee or butter
2g dried parsley
1g dried sage
30g dijon mustard
Preparation:

Preheat your oven to 230C.
Place the turkey in a roasting pan and sprinkle both sides with nine grams of the salt and the pepper.
In a small bowl, combine the remaining gram of salt, breadcrumbs, ghee, parsley, and sage.
Brush the top of the turkey breast with the mustard. Sprinkle on the breadcrumb mixture, pressing it into the turkey.
Roast the turkey for twenty minutes. Reduce the heat to 190C and cook for another thirty minutes or until the internal temperature reaches 71C.
Let rest for a few minutes, slice, and serve.