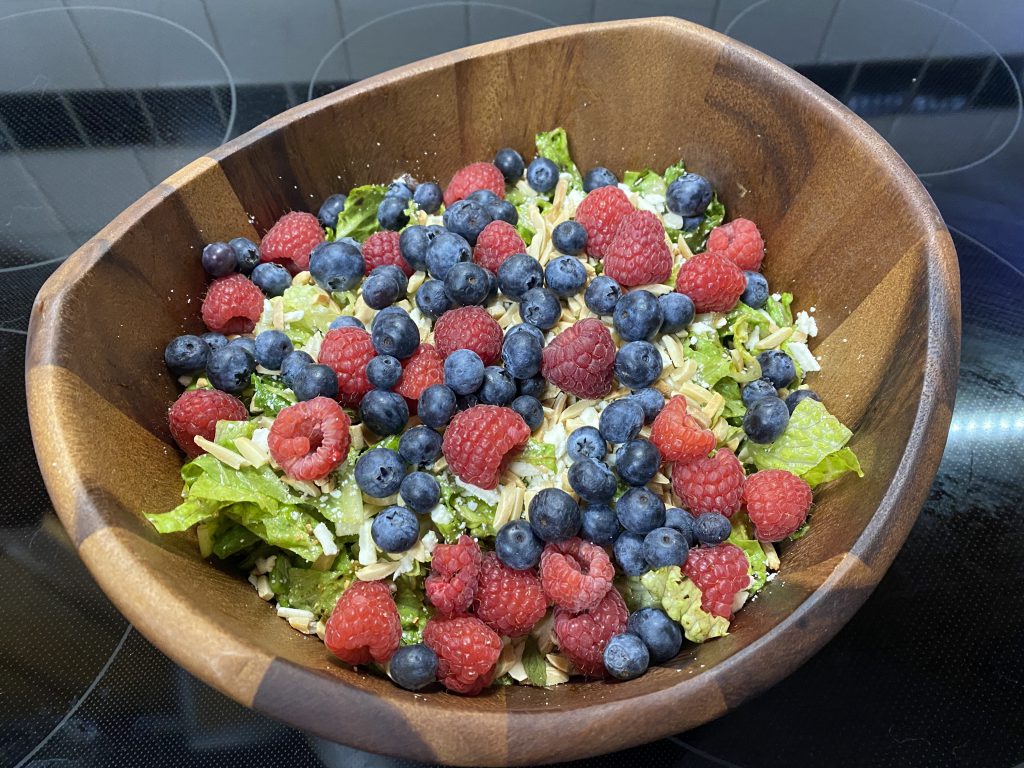 Yup. This is easily her favourite salad. I used romaine in this picture, though I prefer baby spinach. Butter lettuce is great too. You'll need to make some balsamic vinaigrette.
Time: 15 minutes
Serves: 4
Ingredients:
40g slivered almonds
80g Kev's Kitchen balsamic vinaigrette
200g baby spinach or chopped romaine
80g crumbled feta cheese
100g fresh raspberries
100g fresh blueberries
Preparation:
Place a medium frying pan on medium heat. Add the almonds, stirring or tossing often until lightly toasted. Remove from heat.
Place the dressing in a large bowl and add the spinach. Toss to coat evenly.
Garnish with feta, berries, and almonds.
Serve immediately.