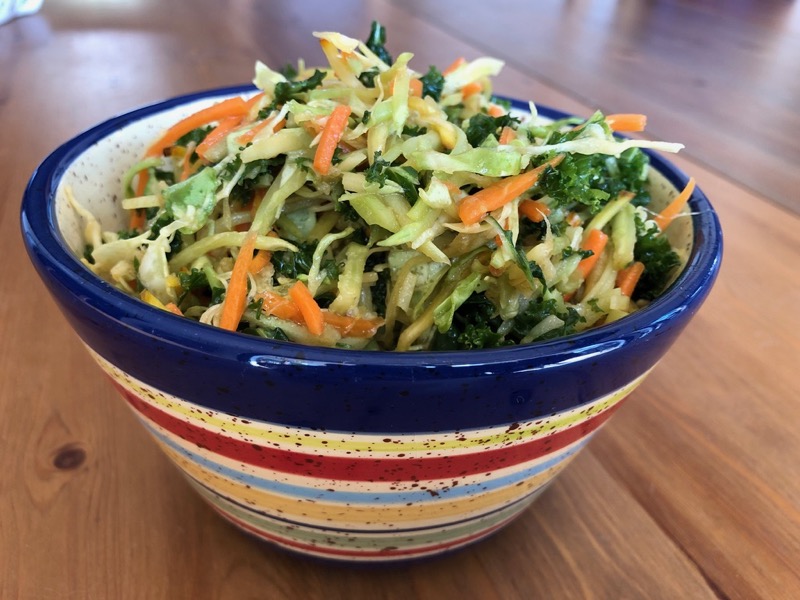 You can see there's more than just beets in that bowl. That's because I saw a bag of beet slaw at the store and it looked too fun to pass up. It had broccoli, carrots, cabbage, golden beets and kale. Julienne your own beets or pick up a bag of any kind of slaw mix. Broccoli slaw would be great with this dressing.
Time: 10 minutes (plus resting time)
Serves: 4
Ingredients:
30ml avocado oil (or other cold-pressed neutral-flavoured oil)
30ml apple cider vinegar
30ml birch syrup (can use maple syrup or honey)
1 clove garlic – minced or grated
4g salt
0.5g freshly ground black pepper
340g julienned raw beets or bagged slaw mix
Preparation:
Whisk together all ingredients except beets.
Toss beets with dressing, cover and refrigerate for one hour.
Toss again just before serving.