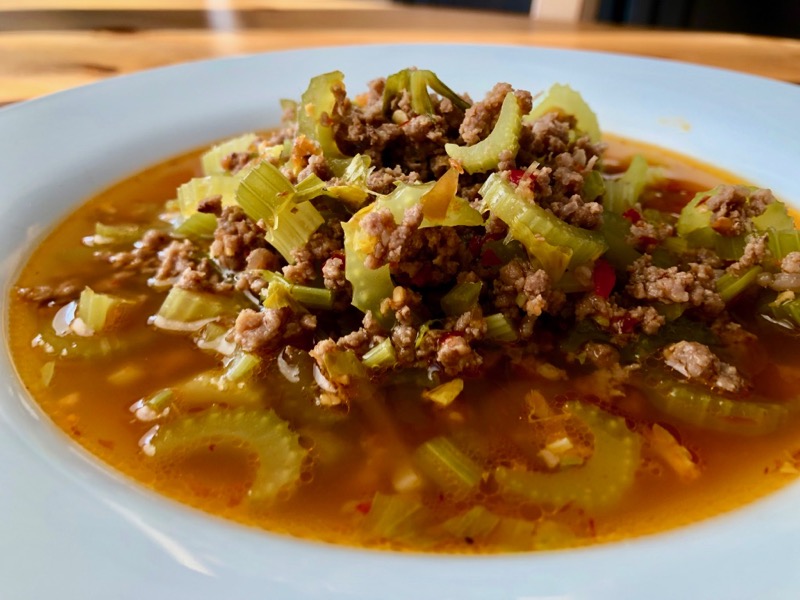 Please don't start a petition to change the name of the site to "Kev's Soup Kitchen". I wrote this one on a cool day. Yes, it's spring time. More salads and grilled things. Got it. In the meantime, make this. It's stupid simple and super good!
Time: 20 minutes
Serves: 2
Ingredients:
400g extra-lean ground pork
1 litre pork or vegetable stock
1 head celery with leaves – sliced
15g sambal olek
20g fish sauce
5g salt
Preparation:
Place a large pot on medium-high heat and add the pork. Cook, breaking apart until browned.

Add the remaining ingredients. Bring to a boil, then reduce heat to simmer for ten minutes.

Serve immediately or refrigerate and reheat.