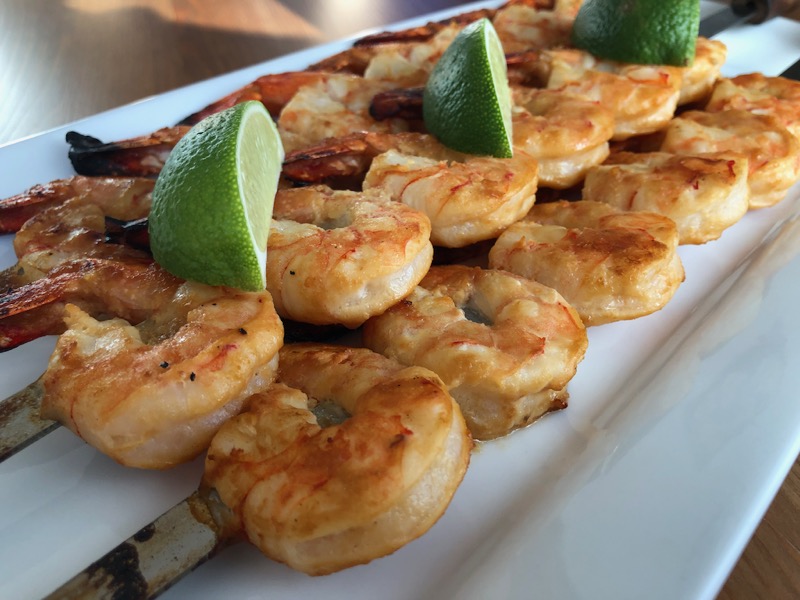 Miso, lime, ginger and garlic are a pretty standard combination and it works incredibly well with shrimp. Happy grilling!
Time: 25 minutes
Serves: 4
Ingredients:
50g fresh lime juice
50g miso paste
20g cold-pressed avocado oil
5g freshly grated ginger
1 clove garlic – finely chopped or grated
340g large shrimp – peeled and deveined
Preparation:

Preheat a gas or charcoal grill on high heat. 

Whisk together all ingredients except shrimp. 

Toss shrimp with miso mixture. 

Baste shrimp with remaining miso mixture and grill for two minutes per side (skewers make this easier) or until just cooked through. 

Remove from heat and serve immediately.