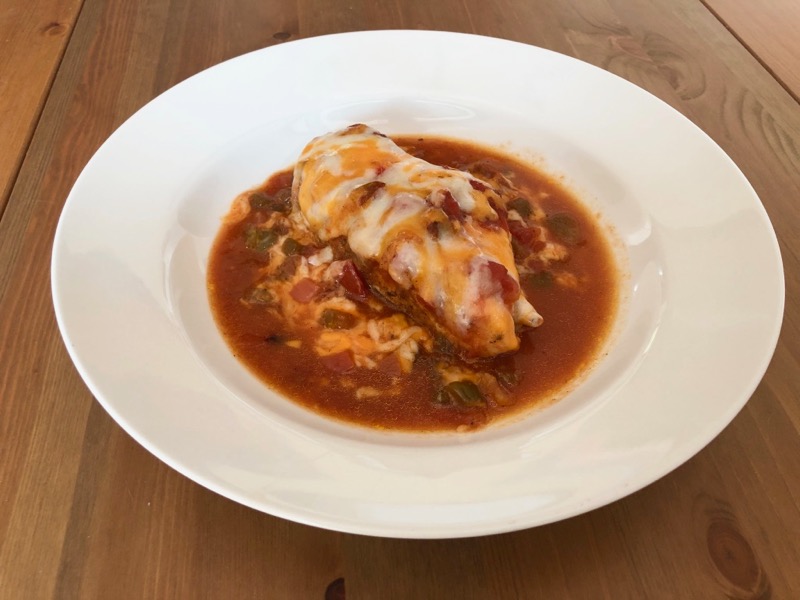 I called this "Time Machine Chicken" because the cooking style (or lack of real cooking) is like going back to the early 90s. In that case, you'd use packaged taco seasoning versus homemade and omit the separate salt. Feel free to do that if you're feeling extra lazy.
Time: 60 minutes
Serves: 4
Ingredients:
900g boneless skinless chicken breasts
5g salt
10g homemade taco seasoning
250ml salsa
120g cheddar cheese – shredded
Preparation:
Preheat your oven to 190C.

Sprinkle the salt and taco seasoning evenly on both sides of the chicken.

Please chicken in a single layer in a baking dish just big enough hold it. Pour salsa evenly over chicken.

Bake for 40 minutes or until internal temperature reaches 74C.

Sprinkle cheese over chicken and return to oven until cheese is melted.

Remove from oven and serve immediately.