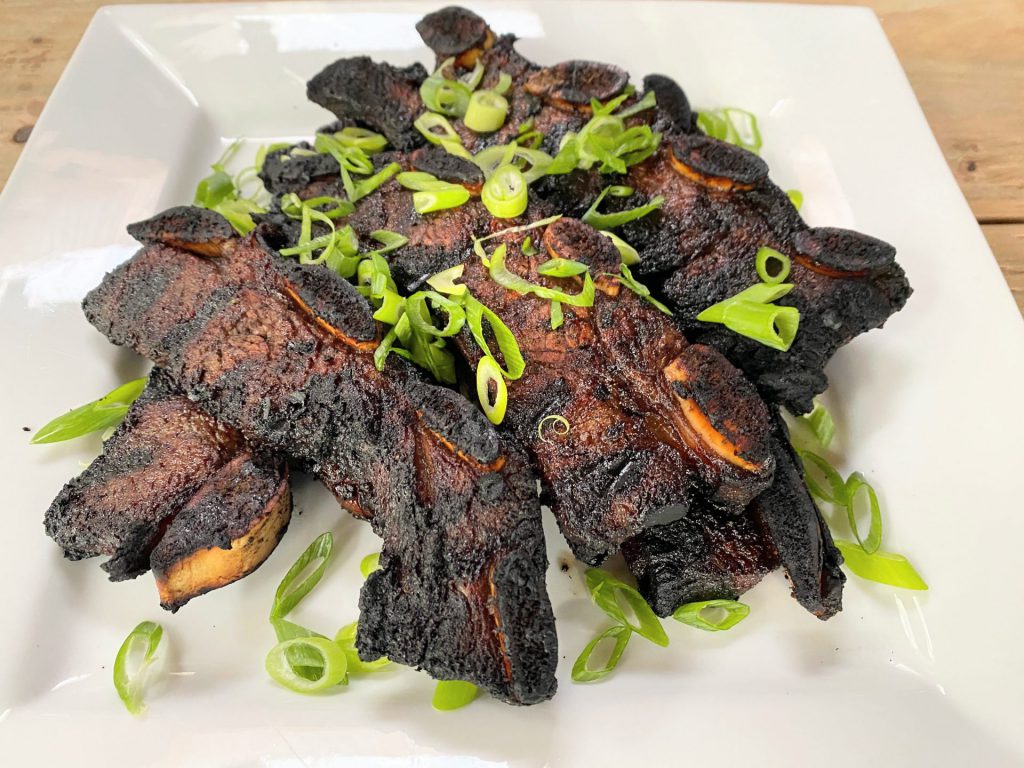 For this recipe, you're looking for short ribs sliced fairly thinly across the bone. They are often referred to as "Korean-cut" and, can be found at better butcher shops or supermarkets. We grill them on medium heat to prevent the honey in the marinade from completely burning on the ribs.
Time: 30 minutes (plus marinating time)
Serves: 2
Ingredients:
150g soy sauce
75g water
60g honey
40g cane or white vinegar
10g five-spice powder
1kg cross-cut short ribs (approximately 1cm thick)
Preparation:

In a small bowl, whisk together all ingredients except short ribs/
Place the ribs in a large zipper seal freezer bag and add the marinade.
Remove as much air as possible from the bag and refrigerate overnight.
Preheat your outdoor grill to medium.
Discard the marinade and cook the ribs, turning occasionally, until the internal temperature reaches 95C (about twenty minutes).
Remove from heat and serve immediately.