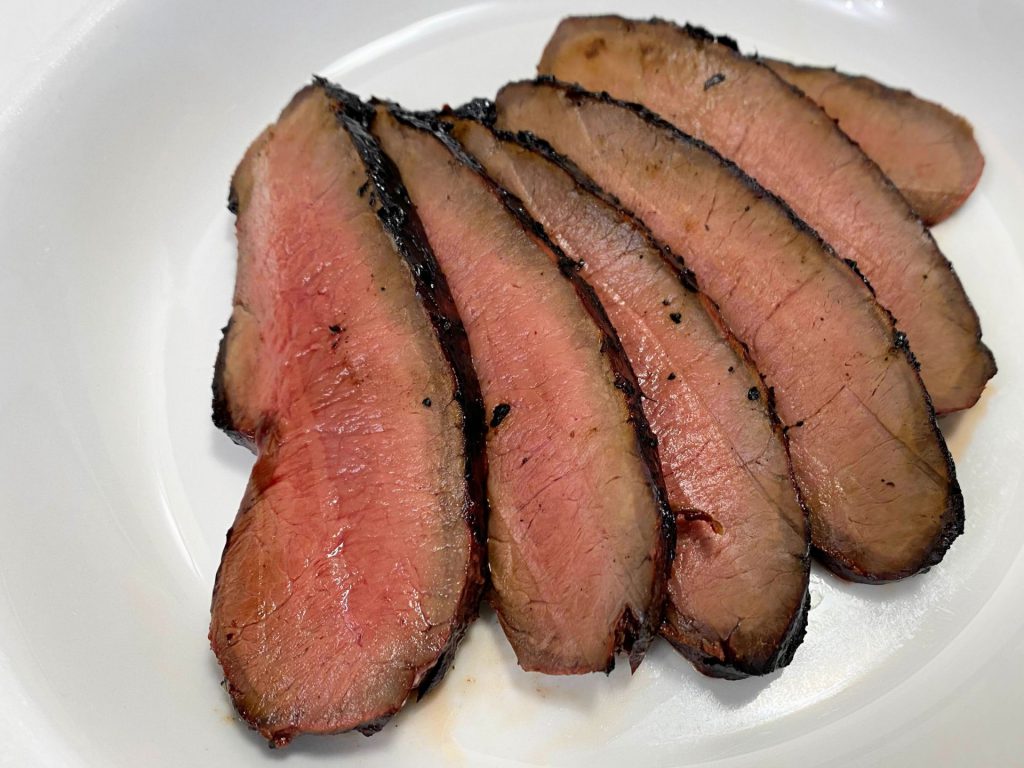 Relax! Beef heart is muscle meat, just like your favourite cut of steak. In fact, The taste and texture are far closer to steak than organs. Here's an easy way to give it a try. The heart should already be cleaned when you get it from your butcher, but you'll want to trim off any thicker fat. Don't worry about the sliverskin. Much like flank steak, for it to be tender, you've got to cook heart either really slow or really fast. We're going for really fast, so make sure that grill is cranked as high as it'll go. Have fun!
Time: 30 minutes (plus marinading time)
Serves: 6
Ingredients:
250g balsamic vinegar
12g salt
2g fresh ground black pepper
1kg beef heart – cleaned and trimmed
Preparation:

In a bowl or measuring cup, whisk together the vinegar, salt, and pepper.
Place the heart in a zipper seal freezer bag and pour over the vinegar mixture. Remove the air from the bag and seal.
Refrigerate overnight.
Preheat your grill on high.
Discard the marinade and pat the heart dry with paper towel.
Grill, turning occasionally until the internal temperature reaches 55C (for medium-rare).
Remove from heat, rest tented with foil if desired, slice, and serve.