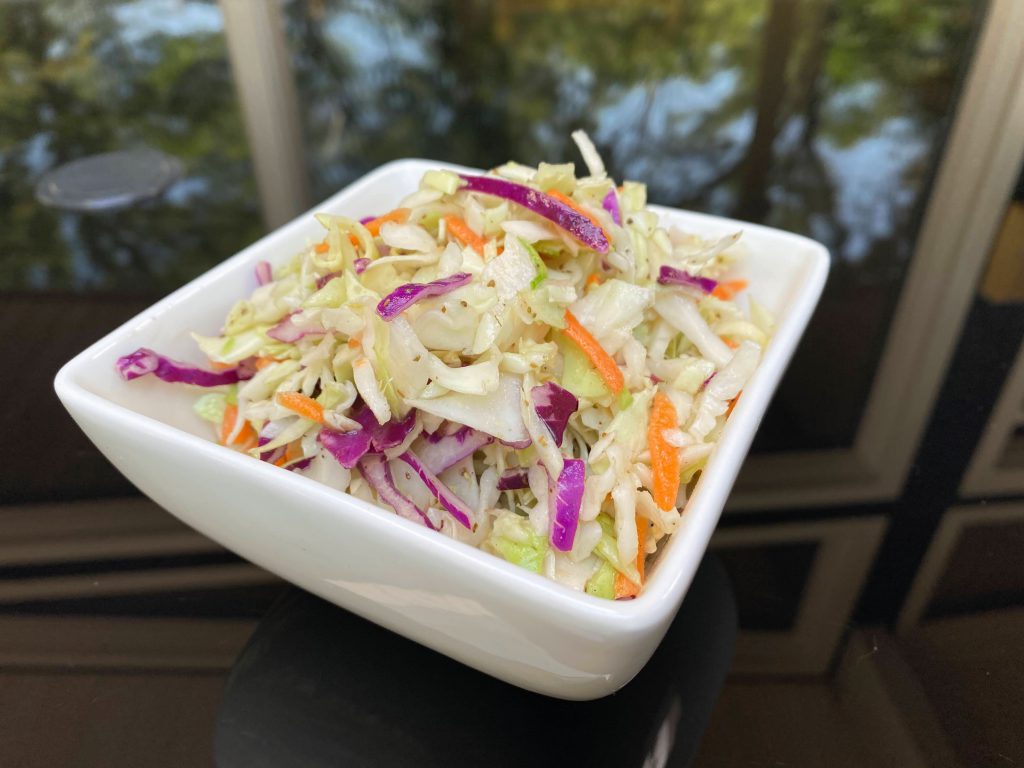 I've posted slaw recipes previously but this one is the perfect balance of sweet and sour. Honey (You may need to warm it slightly to get it to blend nicely.) in place of the typical sugar adds some richness and the vinegar cuts through the rich, fatty flavours of barbecued or grilled meats.
Time: 10 minutes
Serves: 4
Ingredients:
60g honey
60g white vinegar
20g cold-pressed avocado oil (or other cold-pressed neutral-flavoured oil)
3g salt
2g mustard powder
1g fresh ground black pepper
1g celery seeds
400g shredded cabbage or bagged coleslaw mix
Preparation:

In a large bowl, whisk together all ingredients except cabbage/slaw mix.
Add the cabbage and toss to coat evenly.
Cover and refrigerate for up to a day or serve immediately.