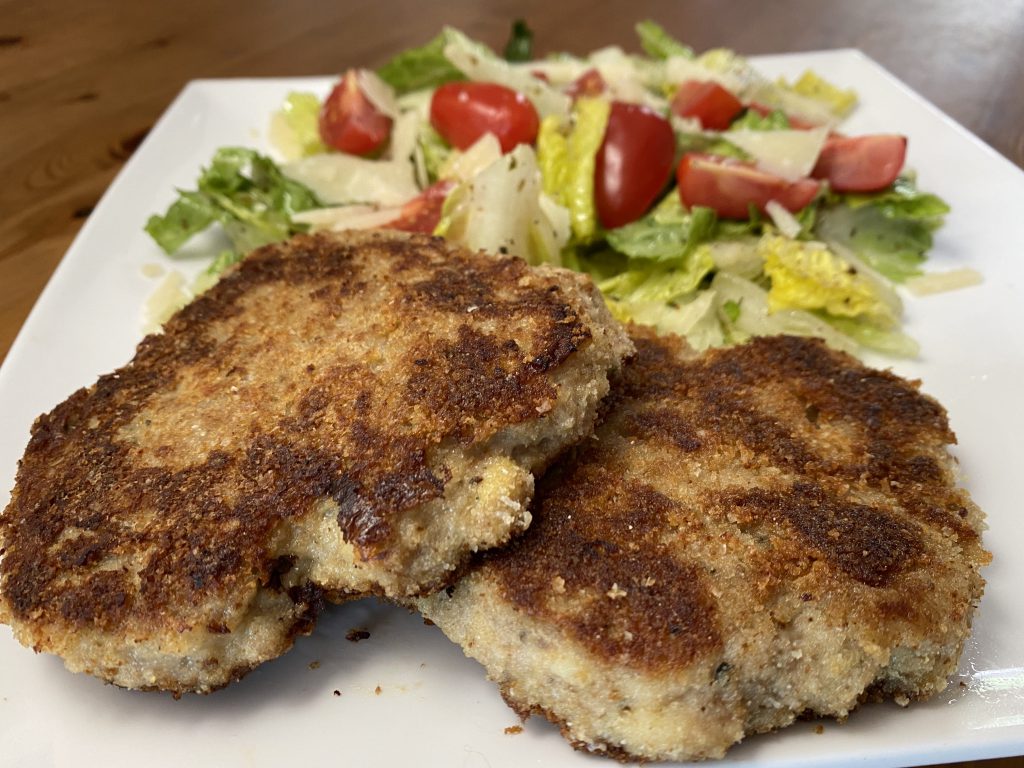 You put the chicken mixture in the freezer for a while so the patties hold their shape while you bread them. It's still a sticky mess so be prepared. You'll agree it's worth it after tasting these.
Time: 45 minutes
Serves: 2
Ingredients:
40g white bread (crust removed)
50g milk
450g ground chicken
1 egg
5g salt
0.5g fresh ground black pepper
0.5g dried basil
0.5g dried oregano
50g dried breadcrumbs
20g freshly grated Parmesan cheese
20g cold-pressed avocado oil (or other cold-pressed neutral-flavoured oil)
Preparation:
Tear the bread into small pieces and place in a large bowl. Drizzle on the milk and let stand for one minute.
Mix in the chicken, egg, salt, pepper, basil, and oregano. Place the bowl in the freezer for ten to thirty minutes.
In a pan or dish suitable for dredging, mix the breadcrumbs and Parmesan.
Place a frying pan on medium or slightly lower heat and add the oil.
Form the chicken mixture into four patties and coat with the breadcrumb mixture.
Cook for five minutes per side or until the internal temperature reaches 71C.
Serve immediately.