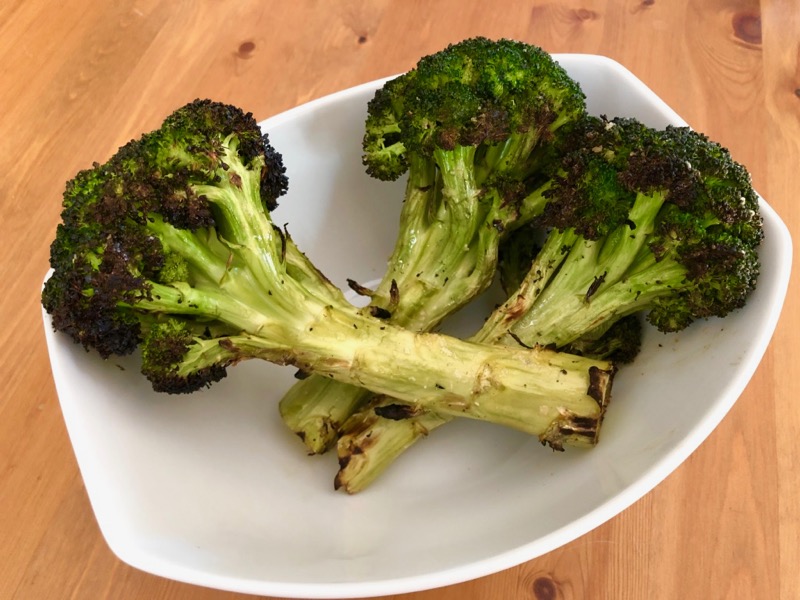 Rather than trying to make vegetables taste like meat, make them taste like delicious vegetables! Is there a better way than this to prepare broccoli? I doubt it. It works beautifully with large cauliflower crowns as well.
Time: 20 minutes
Serves: 4
Ingredients:
500g broccoli crowns with stalks
40g cold-pressed avocado oil (or olive oil)
3g salt
Preparation:

Preheat a gas or charcoal grill on high.
Place the broccoli in a bowl and drizzle with the oil. Sprinkle with the salt and toss to coat.
Grill the broccoli on high, turning every few minutes until the stalks are tender crisp and crowns lightly charred (approximately ten minutes).
Remove from heat and serve immediately.