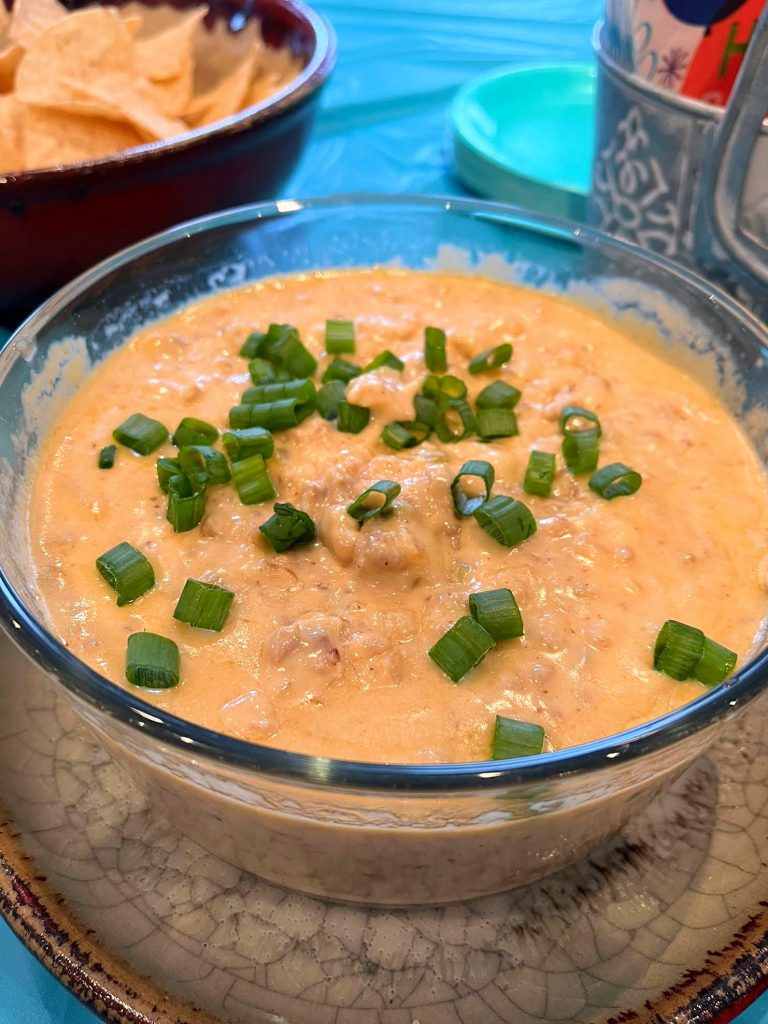 I didn't originally write this recipe for the website, but it's chorizo and melted cheese. How could I not share it?
Time: 30 minutes
Serves: 10
Ingredients:
400g fresh Mexican chorizo sausage
1 large sweet onion – diced
1 jalapeño pepper – seeds removed – small dice
1g cumin
30g cold-pressed avocado oil (or other cold-pressed neutral-flavoured oil)
20g all-purpose flour
300g whipping cream
3g salt
250g Monterey Jack cheese – shredded
250g mozzarella cheese – shredded
4 green onions – sliced or cilantro – finely chopped
Preparation:

Place a large frying pan on medium-high heat.
Add the chorizo, onion, jalapeno, and cumin. Cook, breaking apart the sausage until meat is lightly browned. Remove from heat and set aside.
Place a large pot on medium-high heat and add the oil.
When the oil is hot, whisk in the flour, stirring constantly until the mixture turns a toasted tan colour.
Stir in the cream and salt.
When the cream nears a simmer, stir in the cheese a small amount at a time.
Stir the chorizo mixture into the cheese sauce.
Garnish with green onion or cilantro and serve.