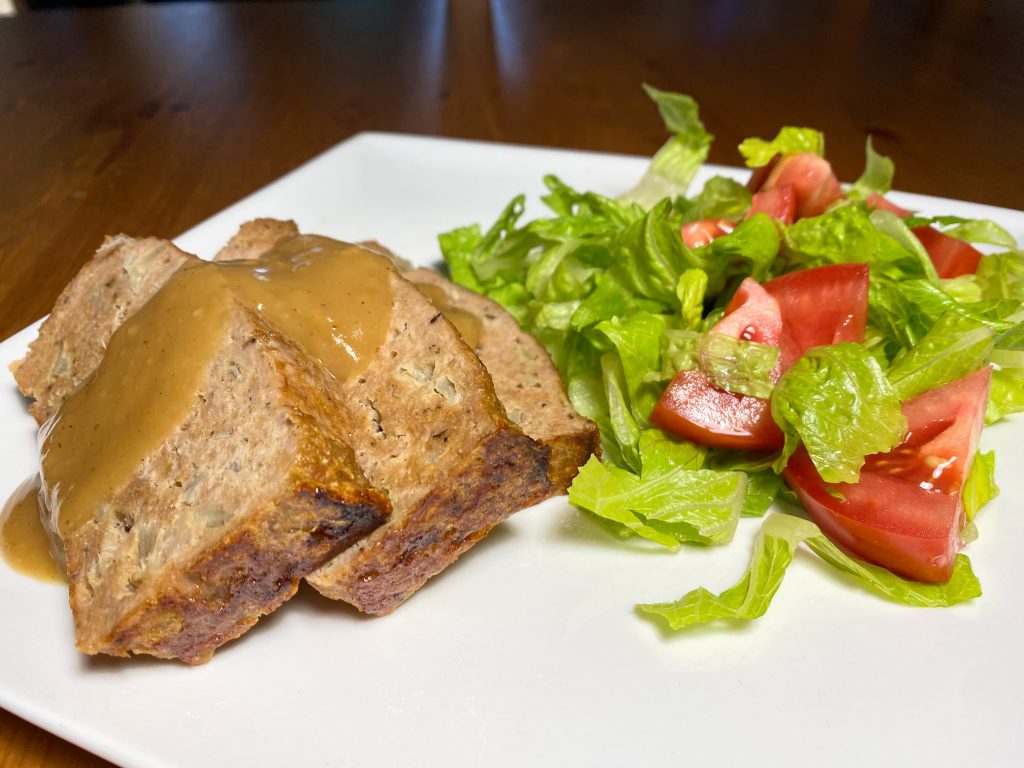 Don't want to roast an entire turkey but want some of those Thanksgiving flavours? Here's the answer. It works great with ground chicken too.
Time: 75 minutes
Serves: 6
Ingredients:
900g extra-lean ground turkey
150g onion – diced
100g plain breadcrumbs
40g ketchup
10g salt
1 egg
3 cloves garlic – finely chopped or grated
1g dried basil
1g dried thyme
1g fresh-ground black pepper
Preparation:

Preheat your oven to 175C.
Place all ingredients in a large bowl and mix by hand to combine equally.
Place mixture in a greased loaf pan and bake for 60 minutes or until internal temperature reaches 74C.
Remove from heat and serve immediately or cool and refrigerate.