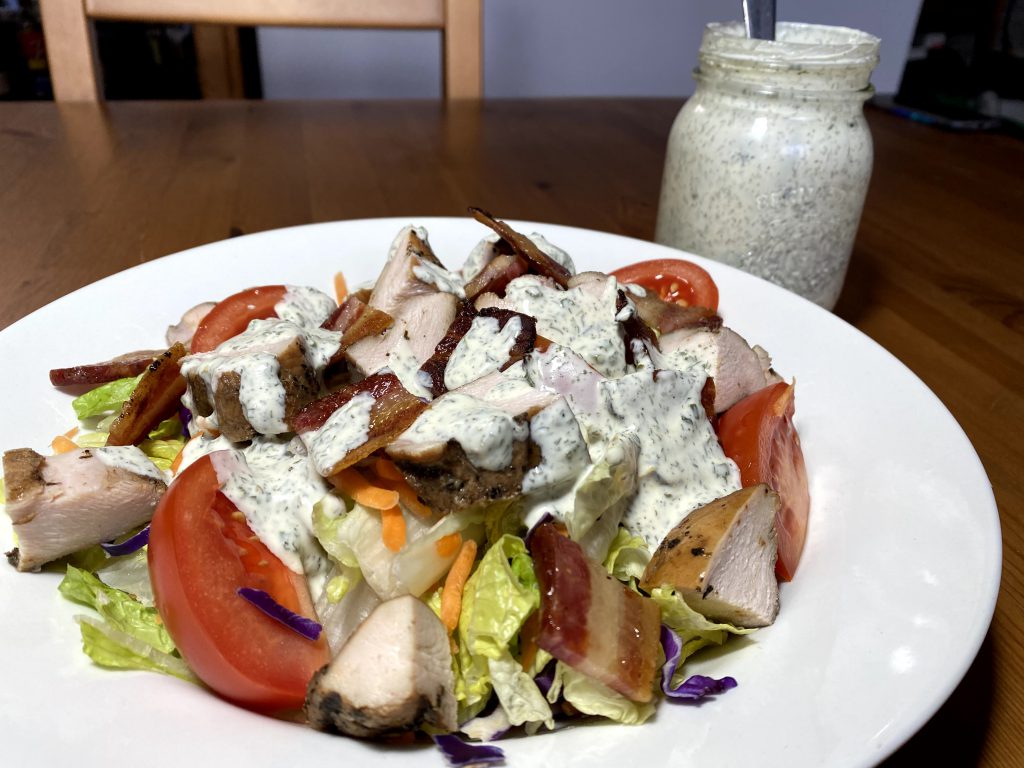 Ranch dressing (especially when used on a chicken, bacon, ranch salad as I did here) sounds like something from the menu of one of those sad, chain restaurants that doesn't even have a chef, but has just cooks. When that dressing is made with quality ingredients like this though, it really is a thing of beauty. Ideally, make it with homemade mayo. It only takes an extra minute or two to blend some up if you haven't got any around. Be sure to let the dressing sit refrigerated at least overnight to let the dried herbs hydrate and the flavours develop. If you're feeling extra fancy, make it with fresh herbs!
Time: 10 minutes
Serves: 8
Ingredients:
100g avocado oil mayonnaise
100g buttermilk
100g sour cream
3g dried dill weed
2g garlic powder
2g salt
2g onion powder
1g fresh ground black pepper
1g dried parsley
1g dried chives
Preparation:

Whisk all ingredients together in a bowl or place in a 500ml mason jar, cover, and shake.
Refrigerate for at least one day.