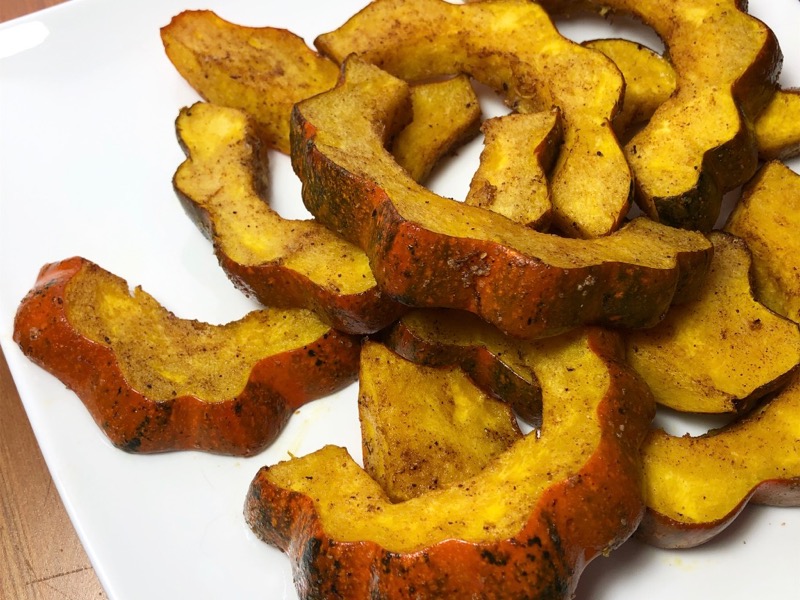 It was a little cool outside and it made me think squash season was upon us. I'm happy it's not really autumn yet, but absolutely thrilled I made this dish! Give it a try and you'll understand.
Time: 35 minutes
Serves: 4
Ingredients:
20g cold-pressed avocado oil
2g salt
2g garam masala
1 acorn squash
Preparation:

Preheat your oven to 190C.
In a small bowl, whisk together the oil, salt and garam masala.
Scrub the outside of the squash. Cut it in half from stem to base. Scoop out and discard the seeds. Cut into one-centimetre slices.
Drizzle the squash with the oil mixture and toss to coat.
Place the slices on a parchment-covered baking sheet and bake for twenty-five minutes.
Remove from heat and serve immediately.