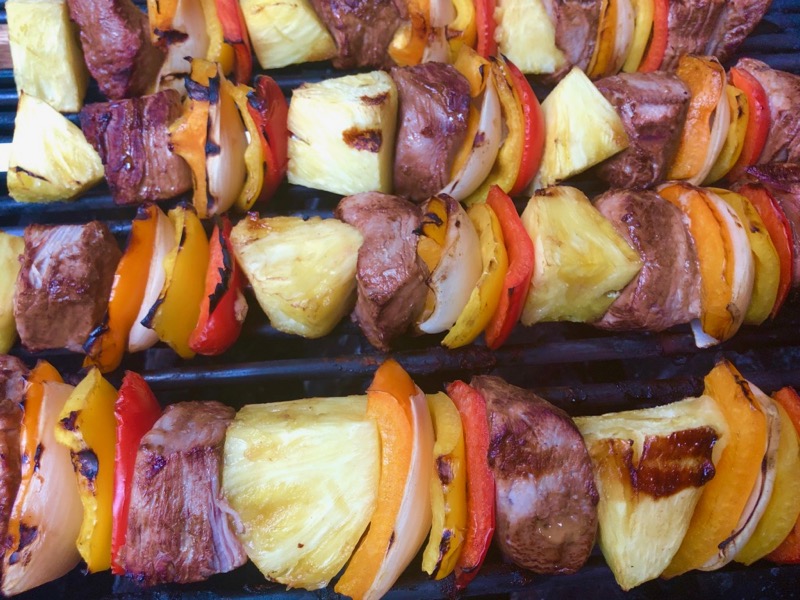 I made these with pork, but chicken or turkey would be great too. Regardless of your protein choice, grilling is a great way to get your adobo on!
Time: 30 minutes plus marinating time
Serves: 4
Ingredients:
50ml cane vinegar
50ml soy sauce
5 cloves garlic – finely chopped or grated
500g pork tenderloin – cubed
1/2 small pineapple – cored and cubed
3 bell peppers – seeded and cut into squares
1 large yellow onion – quartered
Preparation:

Whisk together vinegar, soy sauce and garlic.

Place the pork in a bowl or zipper seal bag. Pour over the marinade. Cover the bowl or remove air and seal the bag, refrigerating for one hour or up to four hours.
Preheat a barbecue grill on high.
Thread the pork, pineapple, peppers and onion onto skewers in an alternating sequence.
Grill for ten minutes (or until pork is just cooked through) turning often.
Remove from heat and serve immediately.