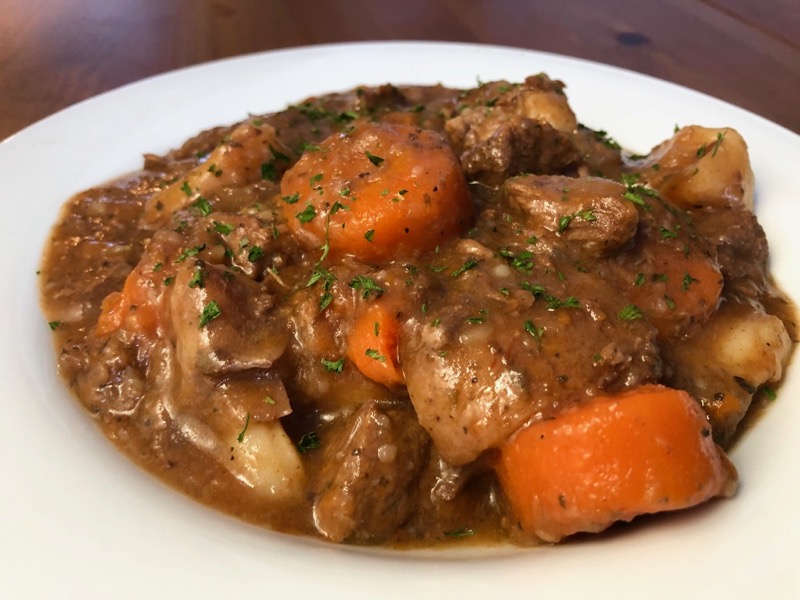 One pot. Six servings of old school deliciousness. I don't find browning the meat first to be worth the time. This will keep fine in the fridge for a few days and freezes well. Happy meal prepping!
Time: 60 minutes
Serves: 6
Ingredients:
1.2kg beef stew cubes
600g carrots – peeled and thickly sliced
600g potatoes – cubed
400g onions – diced
500g beef or vegetable stock
100g tomato paste
30g Worcestershire sauce
30g salt
5 cloves garlic – chopped
2g fresh ground black pepper
2g dried basil
2g dried oregano
50g water and 50g corn starch – whisked together (optional)
Parsley to garnish
Preparation:
Place all ingredients except corn starch, water, and parsley in the pot of a pressure cooker and stir to combine.
Pressure cook for 30 minutes.
Release pressure and stir in the corn starch/water mixture if using.
Serve garnished with parsley.